Part 2: Establishing a multi-faith ashram
By 1970 the time had come to leave London – Guru wanted to establish a permanent temple in a more peaceful rural setting. Guru and his friends, the Reverend James Keeler, and Dr. Malalasekera, a devout Buddhist, named the group of London devotees the 'Community of the Many Names of God' – a name we use to this day.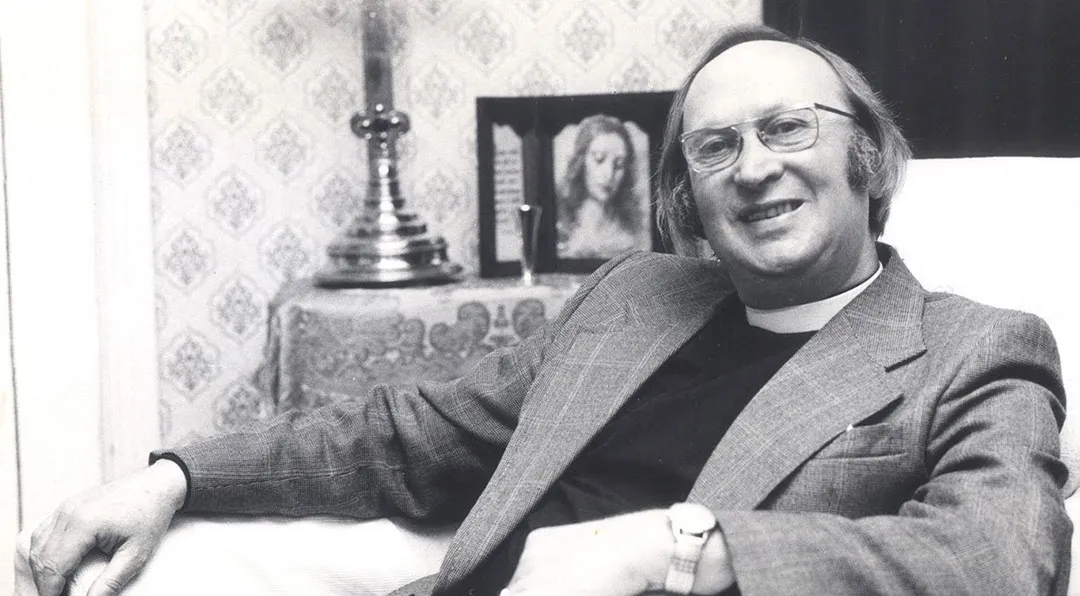 The Reverend James Keeler, one of the founding members of Skanda Vale's 'Community of the Many Names of God'
The Lord showed Guruji the land that would become Skanda Vale in a vision, yet he was given no clue as to the whereabouts. After more than a year of travelling the length and breadth of Britain, Guruji found an advert for a remote farm by a stream in Carmarthenshire, Wales. The freehold was for sale, so he immediately went to view the property, and upon arrival, realised his search was over.
Guru had immense faith that the farm was to be the Lord's new adobe, and so did not hesitate in agreeing to buy it, even though he had no money! Within a few weeks, all the necessary funds arrived, without Guru soliciting any donations. It was another great reassurance for Guru and his friends that they were in the hands of the Lord.
An old newspaper advert for a farm - this is the original advert for the land that became Skanda Vale.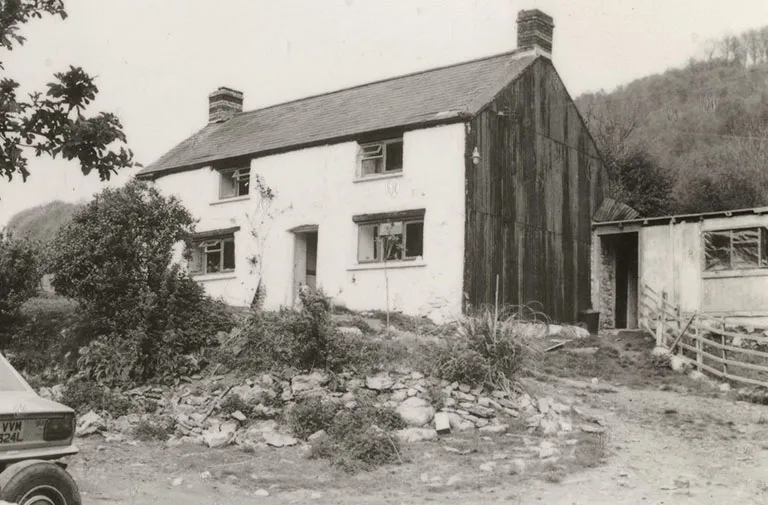 This is the first photograph ever taken of Skanda Vale - a black and white image of an old farmhouse, taken in 1973.
The estate was comprised of a single, derelict farmhouse, with a few barns and twenty acres of woodland and fields. Sheep were living in the house, and the driveway was an impenetrable mass of brambles. For months on end, Guruji, with a few devotees, started to transform the farmhouse and its surroundings into a place of worship, where people could come to stay and follow their spiritual sadhana.
All this was achieved on the barest of funds; donations were given on a voluntary basis, as is the case today. Building materials and furniture were salvaged from skips – even nails and screws were reclaimed. No-one was approached for money, yet everything was provided freely to meet pilgrims basic needs. Visitors today can have little idea of the stark simplicity that the community lived in for many years.
From such humble beginnings, a small nucleus of members grew, and in 1976, the community became a monastic order, following a disciplined life of Karma Yoga (union with God through selfless service) and Bhakti Yoga (union with the Divine through worship). Monks and nuns took lifetime vows of poverty, chastity and obedience, as set out by St. Francis of Assisi. Skanda Vale was registered as a place of religious worship, and in 1980, was awarded the status of a charitable trust.
The first temple at Skanda Vale was the Lord Murugan temple. In 1973, it was very small with only enough space for six people. Over time, and in response to the intensity of devotion, the manifestation of Divine energy increased within the temple. Murthis, relics and people arrived, demanding more time and space.
Finally, the temple had to be completely rebuilt, with the sanctuary taking over the entire original farmhouse. A gopuram was installed, following very precise and sacred rituals, and the new temple was inaugurated on the 11th of November, 1996.
Inaugurating the Murugan Temple: The new Murugan Temple was built fully in accordance with the ancient science of temple construction. But its immense power was not gained solely from ancient law, but through the Lord's direct involvement in every single detail. It is a Divinely ordained temple.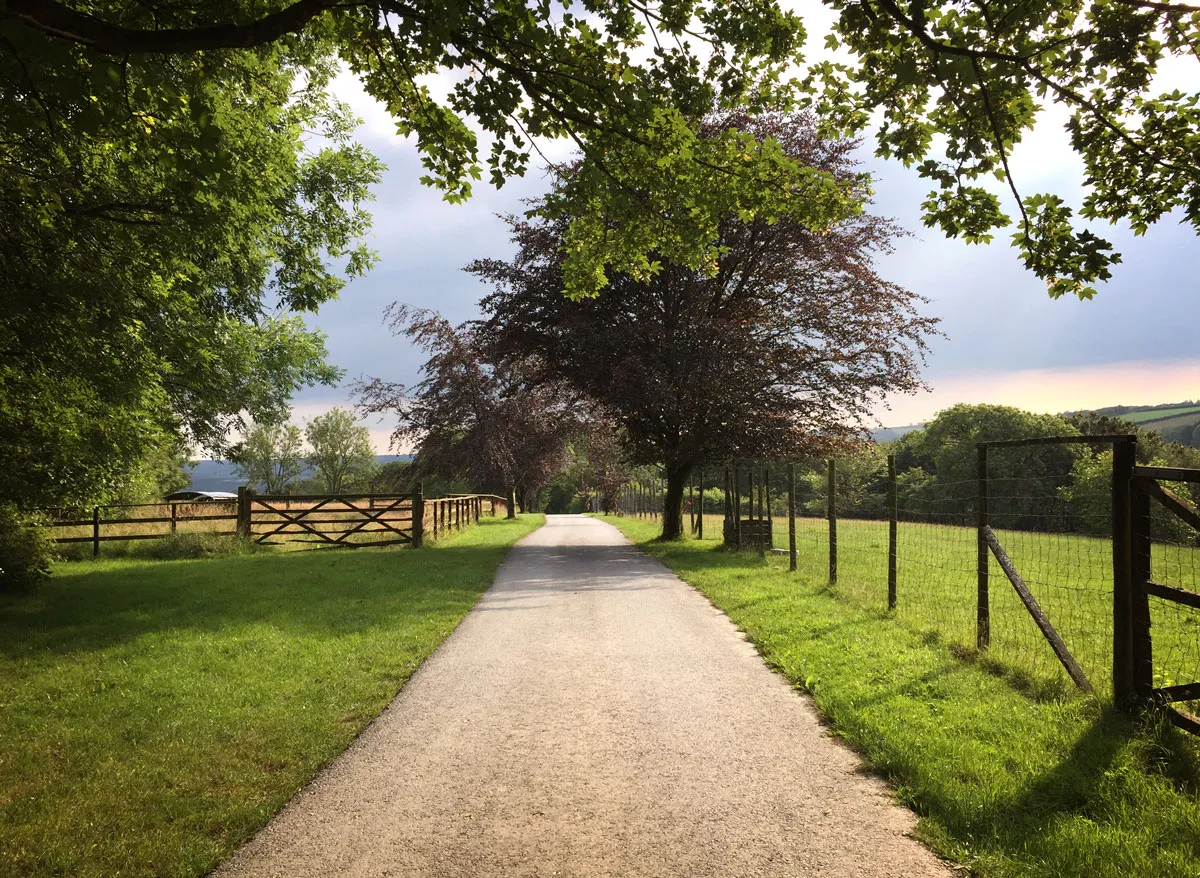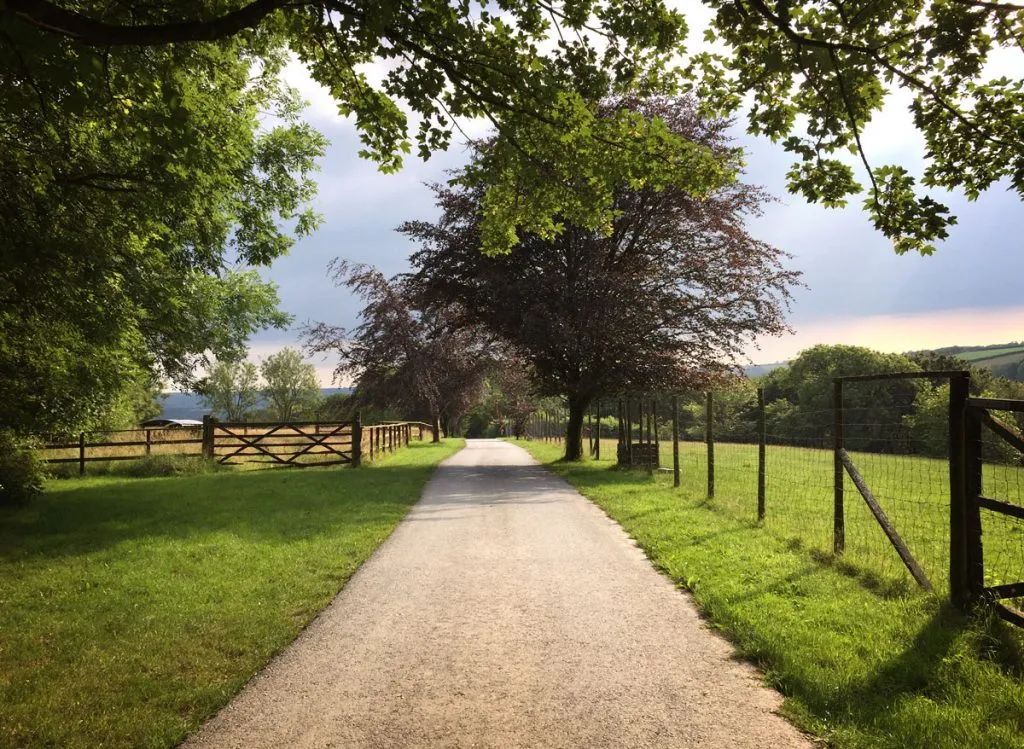 We offer six pujas every day, 365 days a year. Find out more about making a pilgrimage and booking overnight accommodation.
Browse our range of saris, books, music and gifts. All profits are for our charity hospice project.