There has been worship on the land at Skanda Vale since ancient times. Our sacred sites offer energised spaces for prayer, offering and silence. 
The Samadhi of Guru Sri Subramanium
Guru's Samadhi features a very large Shaligram (river boulder) and a lifelike statue of Guru, all in a beautifully landscaped garden.
Lord Dattatreya, the Trimurti avatar of Brahma, Vishnu and Maheshwara lives beneath a fig tree by the Sri Ranganatha Temple.
A striking murti of Durga presides over a large lake shrine near the Sri Ranganatha Temple. She dwells in nature and is surrounded by birds, fish, plants and, when it's quiet, a family of otters.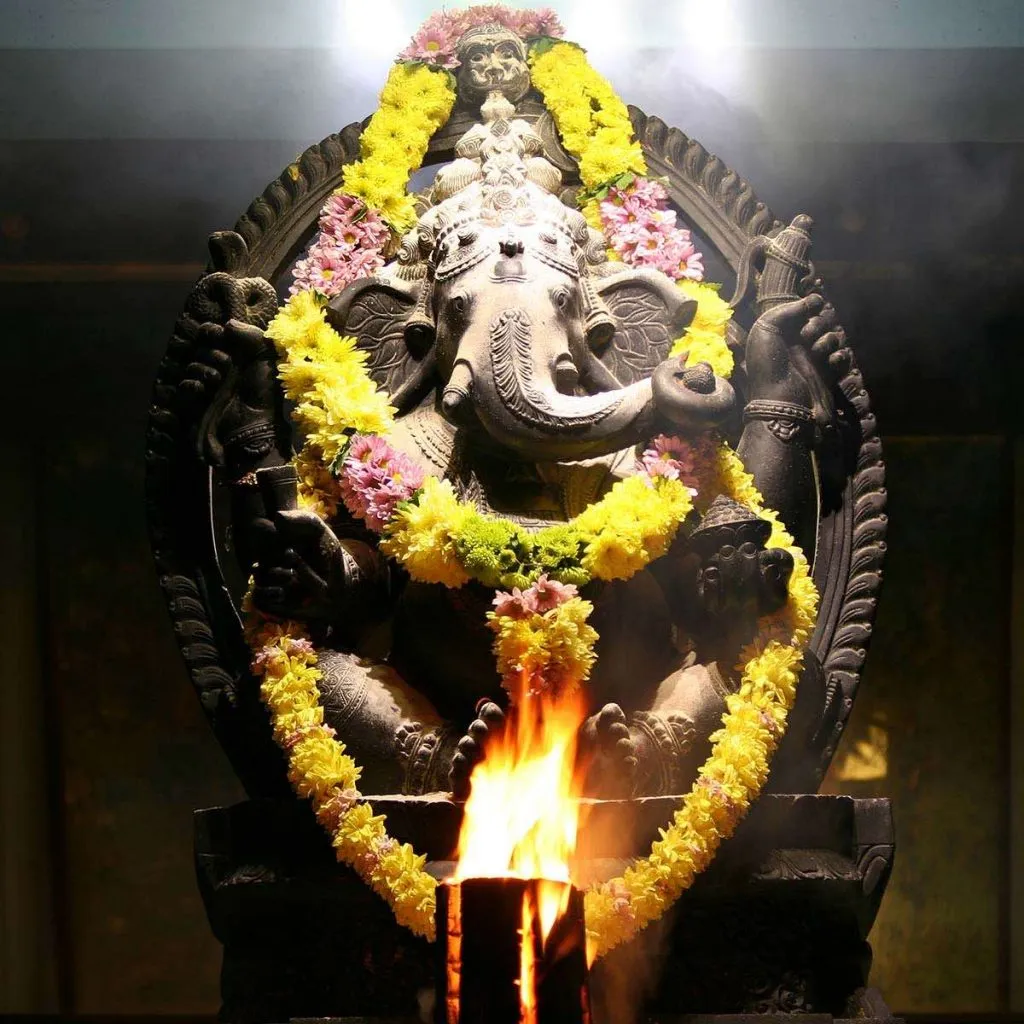 As you enter the main gates, you are soon greeted by a great murti of Lord Ganesh as Bhumi Ganesh, seated joyfully looking out from the Murugan temple down across the valley.
Nagaraja, the three-headed Lord of Serpents is one of the guardians of the Sri Ranganatha Temple and a very significant deity for our Guru.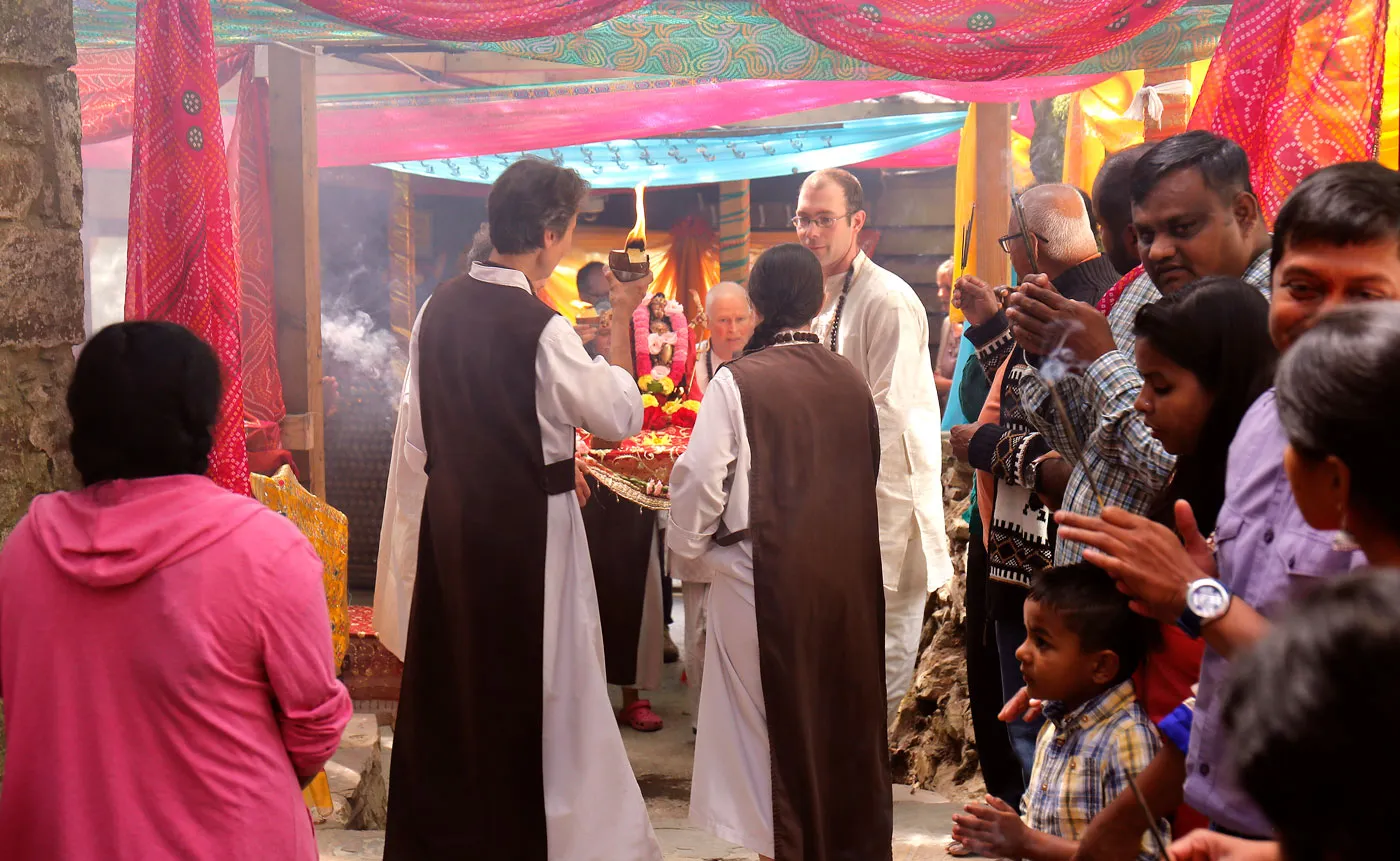 Skanda Vale Ashram is home to three beautiful multi-faith temples for Lord Murugan, Divine Mother Kali and Sri Ranganatha. We also run a mountain retreat temple in the Swiss Alps, known as Somaskanda Ashram.