A day visit to Skanda Vale offers you the chance to have Darshan in our temples, but please be sure to plan your day visit around our temple opening times.
Darshan means to have sight of the Divinity embodied in our sacred temple Murthis (icons). Share your prayers, gratitude, offerings and love in Darshan and leave feeling refreshed and uplifted.
It is no longer necessary to make a booking for a day visit.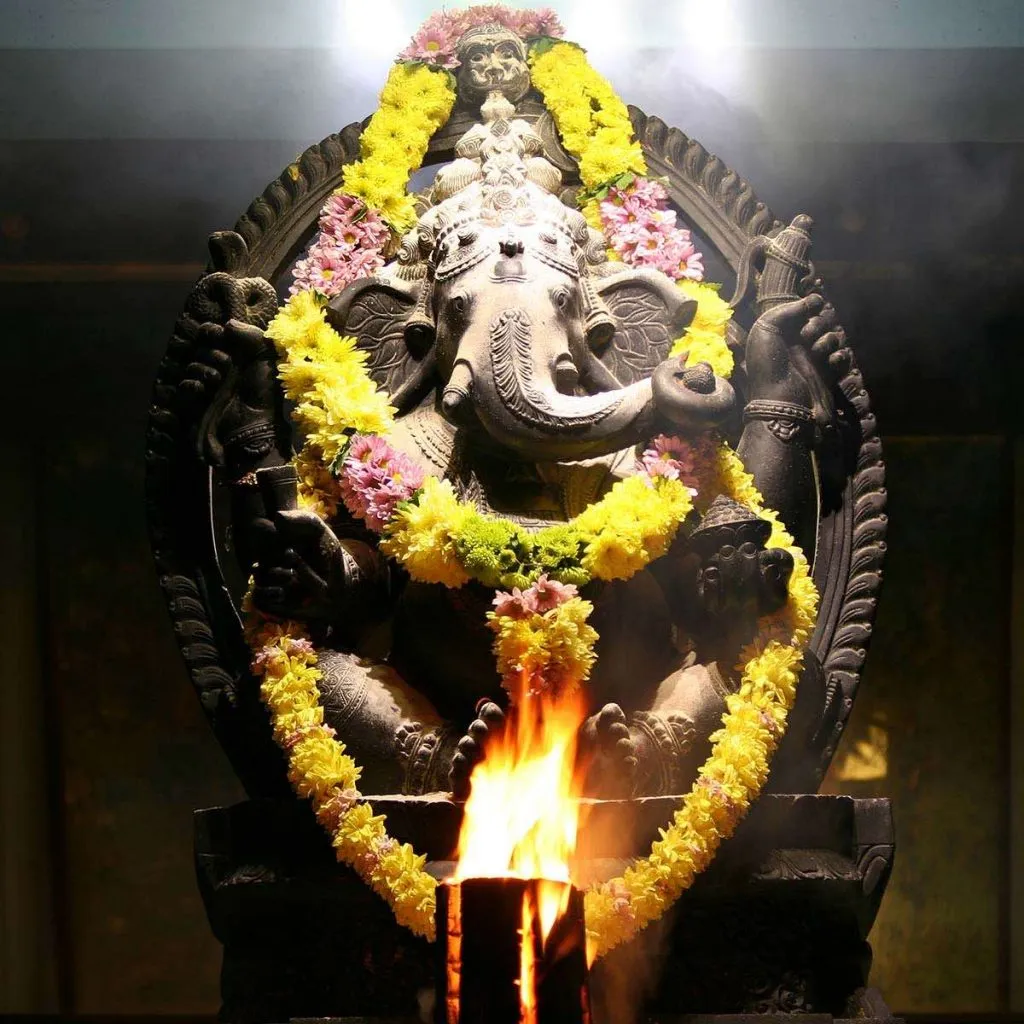 Making the most of Darshan
Many of our pilgrims travel hundreds of miles for just a few brief moments of Darshan. It can be a powerful experience. To be sure you are prepared, please read our Pilgrim's Guide before you come.
After Darshan, we recommend you take some quiet moments to reflect and absorb the experience internally. You are then very welcome to help with some simple Seva tasks, or spend time appreciating the Sacred Sites of Skanda Vale.
05:00 – Lord Murugan Puja.
06:30 – Maha Shakti Puja.
08:00 – Breakfast prasadam.
09:30 – Sri Ranganatha & Shirdi Sai Baba Puja.
13:30 – Lord Murugan Puja.
14:00 – Lunchtime prasadam.
18:00 – Maha Shakti Puja.
19:30 – Evening prasadam.
21:00 – Lord Murugan Puja, or Christian Mass on Sundays.
For shorter stays, Skanda Hafan Guesthouse offers individual apartments, a 16-bed bunkhouse designed for large groups of pilgrims, and a 4-bedroom farmhouse, located just a few miles from the temple.