The Lord Murugan (also known as the Lord Subramanium Temple) was the first temple to be consecrated in Skanda Vale.
When Guru Sri Subramanium first moved here in 1973, the temple building was a simple farmhouse. Over the years, the power and energy in the temple grew, drawing pilgrims from all over the world. In the 1990s the temple was completely redeveloped and extended so that hundreds of devotees could enjoy the Lord's darshan at our daily pujas.
The temple houses icons, artefacts and sacred relics from many of the world's different religions. In the sanctuary are shrines for the Buddha, Mother Mary and Jesus.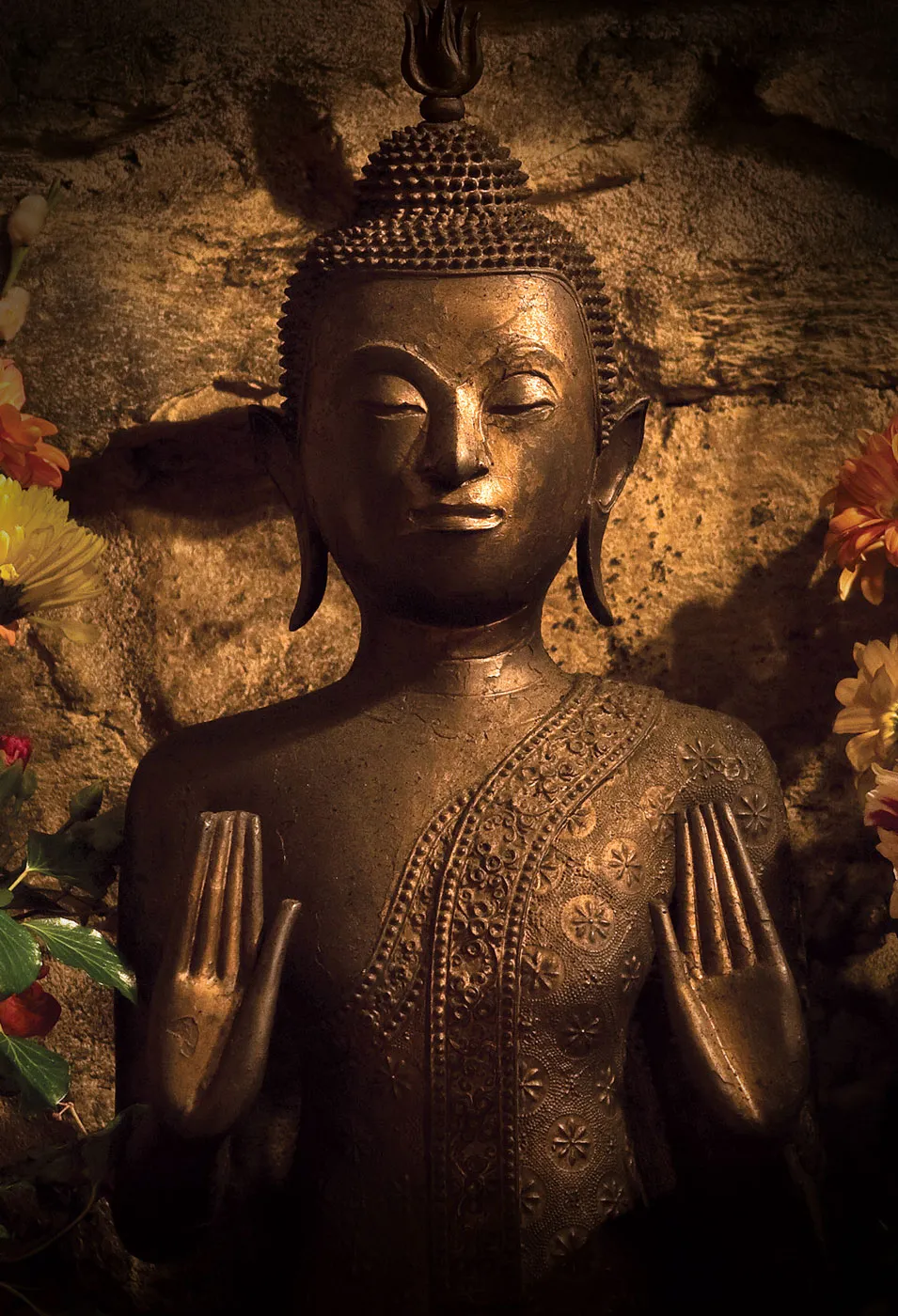 "God is simple. God doesn't want sophistication in our worship of Him, people do. People want to build edifices to their own ego. Don't be involved in that, make it simple and worship God in the simplest possible way. Just say "I love you" and you don't have to complicate that with a whole load of glamour and artificial trimmings. You can say "I love you my Lord" very simply without too much nonsense. Worship God, find God in everything, don't exclude Him from anything." 
The temple is open for pujas every day at 05:00, 13:30 and 21:00 – it is closed at all other times. At 13:30 on Sundays, there's a special Lord Murugan puja, and at 21:00 there is Christian Mass.
The curtain for the inner sanctuary is usually closed during pujas. It is open on Tuesdays at 05:00, Fridays at 05:00 and 21:00, and Saturdays and Sundays at 13:30 pm.
If you have eaten meat, poultry or fish three days before coming to Skanda Vale, we ask that you remain at the back of the Murugan Temple – the Swamis will bring aarthi, vibhuti and prasadam to you.
If you have young children who are noisy or restless, please also remain at the back of the Temple, so as not to disturb the devotions.
Phones and cameras must be switched off and put away.
Consecrated in 1991, the Maha Shakti (or Kali) Temple was the second temple at Skanda Vale. Open for darshan every day at 06:30 and 18:00.
Inaugurated in 2016, Somaskanda Ashram is our mountain temple in the Swiss Alps. 
The Sri Ranganatha (or Lord Vishnu) Temple was inaugurated on the millennium. Open 24 hours a day, with daily pujas at 09:30.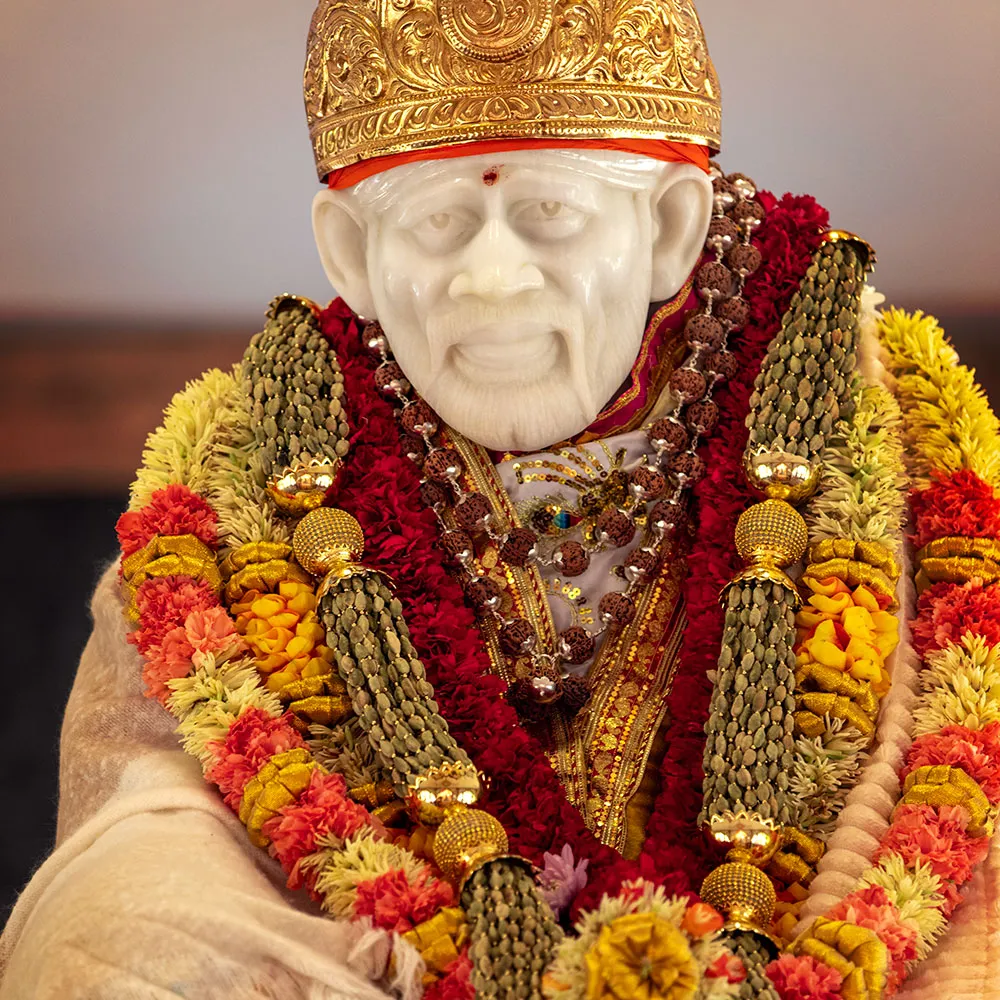 The Shirdi Sai Baba Temple was inaugurated on 12th June 2023, and is open all day for darshan, with daily pujas at 09:30.