In honour of Skanda Vale's 50th Anniversary, a year-long celebration is underway in 2023. Among the most significant events was the unveiling of a new temple dedicated to Shirdi Sai Baba.
The temple was consecrated on June 12th and now welcomes visitors for darshan throughout the day. The ambience comes alive with the daily aarti, an integral part of the Sri Ranganatha puja, held every morning at 09:30.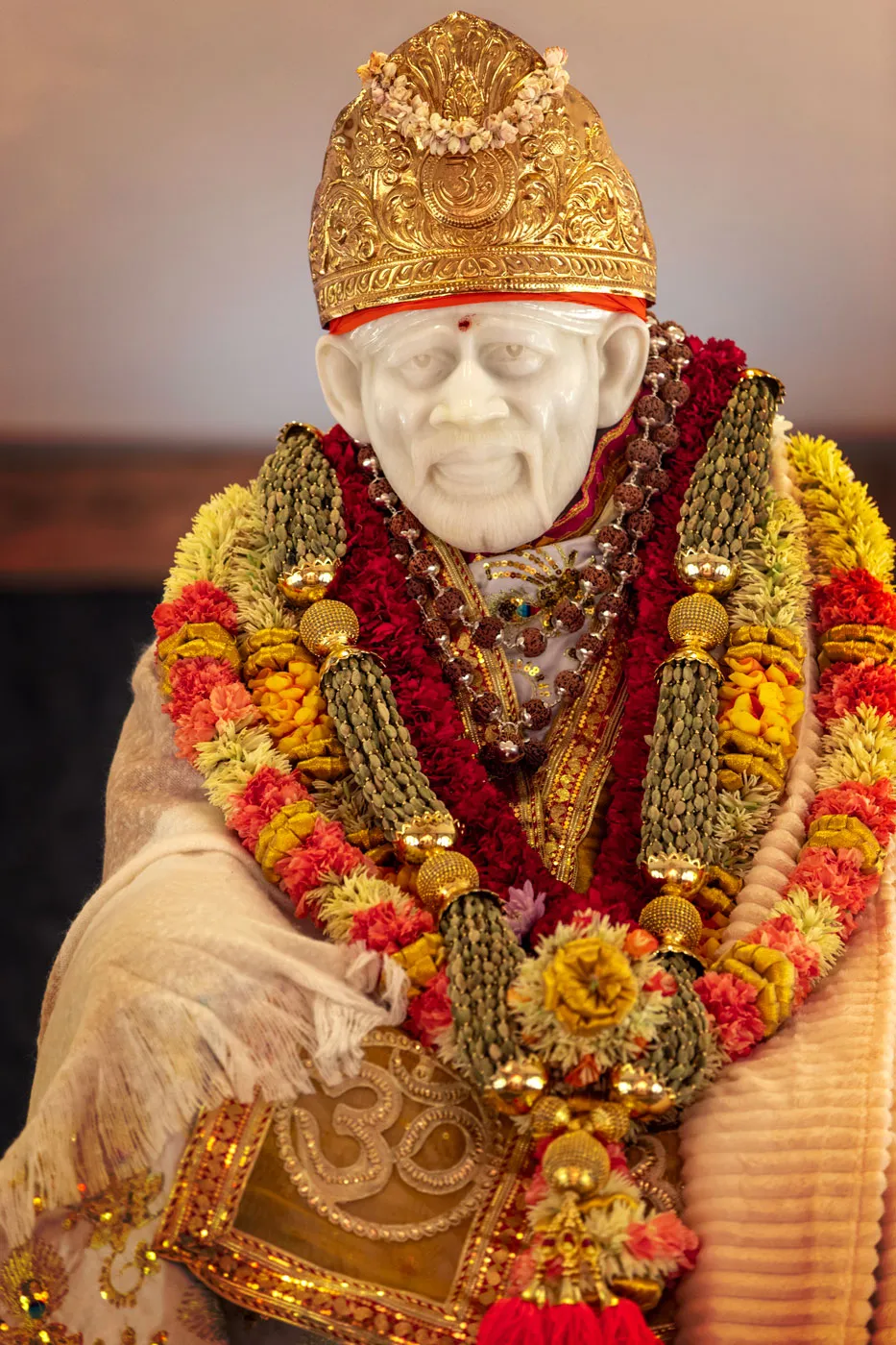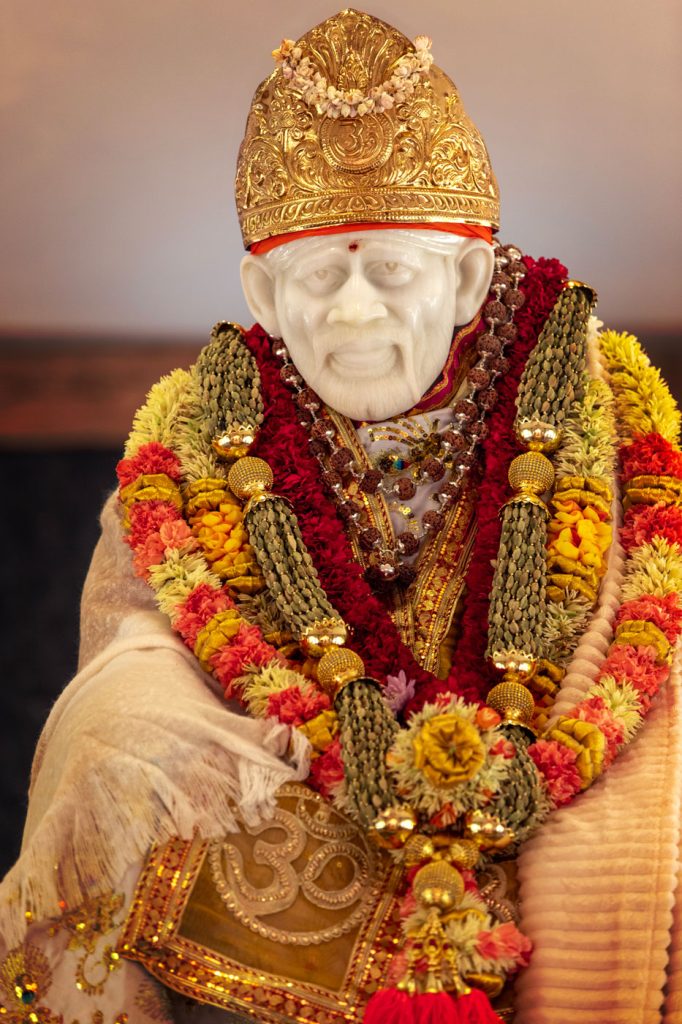 "Selfless service alone gives the needed strength and courage to awaken the sleeping humanity in one's heart."
Shirdi Sai Baba is essentially your highest Self, the deepest existence itself, the source, being, and mover of all things. When we worship and identify with Sai Baba, we move towards relating to this concept. His form represents the inner Guru, the supremely loving, self-sacrificing, all-encompassing Godhead.
This form has a historical name, shape, and story that we can draw inspiration from. In the 1850s, a young, ascetic-looking man arrived in the town of Shirdi in Maharashtra, India. He took up residence under a tree and later in a mosque and became known as Sai Baba or the "saintly father." He never claimed allegiance to any religion and taught people according to their own inclinations.
Initially, some people considered him mad due to his solitary nature and spiritual austerities. However, as time passed, more and more residents recognized the power of his presence and the depth of his insight. Sai Baba's devotees grew exponentially during his lifetime and included people of different religions and backgrounds.
Guru Sri Subramanium spoke very respectfully of Shirdi Sai Baba as a great and eccentric sage – simultaneously fierce and tender with his devotees. Shirdi Sai drew mantras and sayings from different spiritual traditions and was a representative of the Divine Beauty and Divine Will accessible in all religions and paths. He also stood against all forms of discrimination.
Sai Baba of Shirdi left his body in 1918 but is still revered by his many devotees and in the places of worship dedicated to him. The final resting place of his body in Shirdi has become one of the major pilgrimage centers in India, with around 25,000 pilgrims visiting it daily. Today, a prayer is sung at ceremonies for Sai Baba that translates to:
"In essence, there is no difference whatsoever between Hindu and Muslim. You took birth in a human body to show this. You look with affection on both Hindus and Muslims. This, Sai, who pervades all, as the soul of all, demonstrates."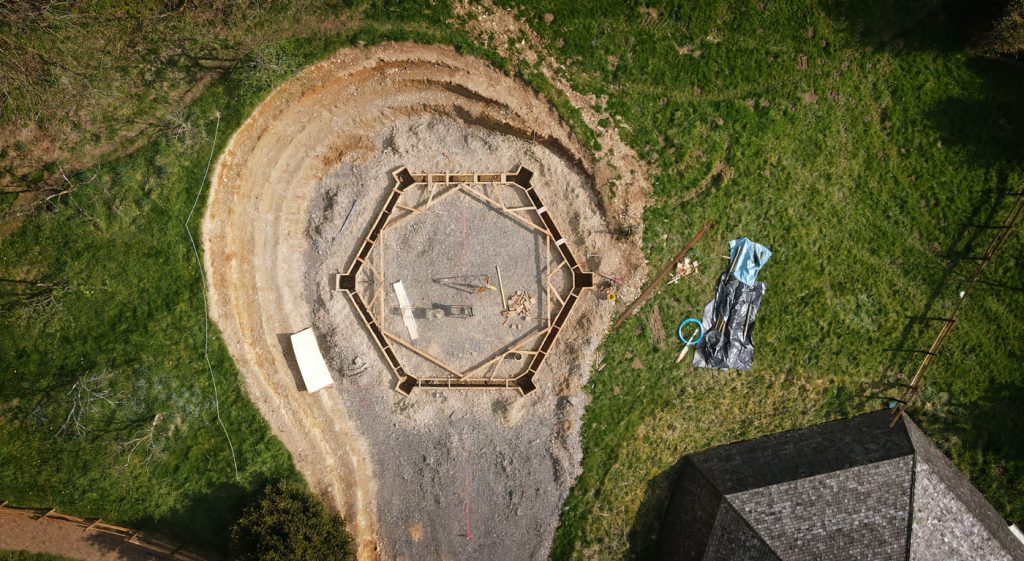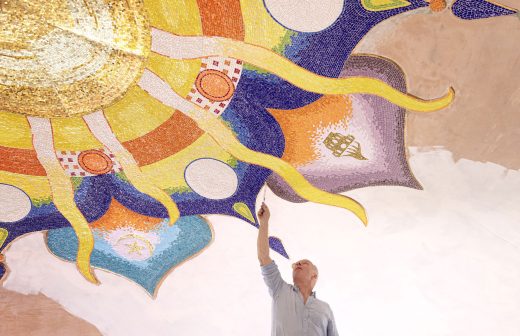 the inspiration for our temple
The idea for a temple for Sai Baba of Shirdi at Skanda Vale started when a devotee generously offered to donate a special murti of Baba. Spiritual master Mohanji, a close friend of our Community, affirmed that it was right for a murti of Shirdi Sai Baba to come to Skanda Vale, but that rather than a small murti, it should be a big, life-size murti.
As construction started, the design of the temple and its surroundings naturally emerged, with all of the wood used for construction coming from trees that had grown on the ashram's land. The shaping of the earth around the temple, the building of the dome, the arch—shaped to match the curve of a mosque—and the mosaic on the ceiling all revealed themselves naturally one by one. There was an effortless flow to the entire building process.
All this culminated in the inauguration ceremonies from 9-12th June, which included traditional rituals led by priests from the main temple of Sai Baba in Shirdi itself. The temple was finally established on the 12th of June, and has been open for worship ever since.
Consecrated in 1991, the Maha Shakti (or Kali) Temple was the second temple at Skanda Vale. Open for darshan every day at 06:30 and 18:00.
Inaugurated in 2016, Somaskanda Ashram is our mountain temple in the Swiss Alps. 
The Sri Ranganatha (or Lord Vishnu) Temple was inaugurated on the millennium. Open 24 hours a day, with daily pujas at 09:30.
Established in 1973, the Lord Murugan Temple was the first temple at Skanda Vale. Open for darshan every day at 05:00, 13:30 and 21:00.