As you enter the main gates, you are soon greeted by a great murti of Lord Ganesh as Bhumi Ganesh, seated joyfully looking out from the Murugan temple down across the valley. Please stop and pray to him there as your heart tells you, and receive his darshan, but we ask you not to put anything on his plinth, but rather at the base of the wall beneath him. If you would like to offer a garland or anything else to be placed on Ganesh, please speak to a member of the Community.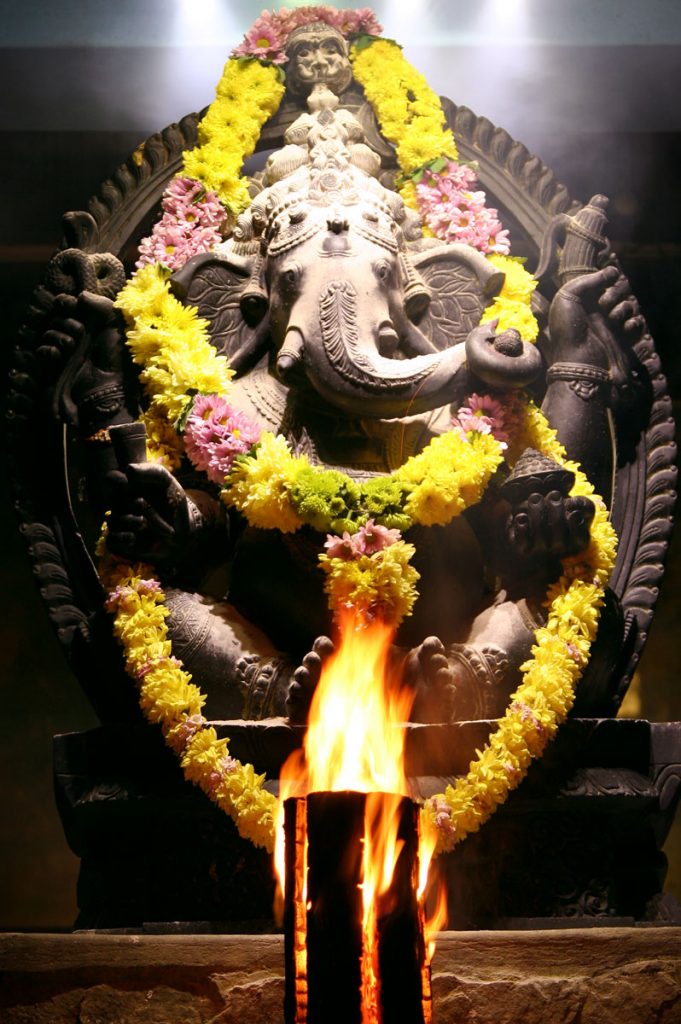 As you come into the room behind Lord Ganesh, which we call the Ganesh Terrace, you will see two more statues of him – a large one sharing the same gopuram as Bhumi Ganesh, and if you look closely a small murti in a niche in the opposite wall. This murti was installed by Guru Sri Subramanium, the founder of Skanda Vale when he first arrived – 'He's in charge here now'.
As we usually pray to Lord Ganesh at the start of any puja, worship of Lord Ganesh can often seem like a kind of prelude to the main event. But while Lord Ganesh is so often experienced as joy and playfulness, a bit more accessible and lenient than some other aspects, he is nevertheless quite capable of challenging his devotees when needed. After all, Lord Ganesh is the creator and destroyer of obstacles, the Guru principle itself, the very 'I am' of existence. He is beautiful and immense.
Established in 1973, the Lord Murugan Temple was the first temple at Skanda Vale. Open for darshan every day at 05:00, 13:30 and 21:00.
The Sri Ranganatha (or Lord Vishnu) Temple was inaugurated on the millennium. Open 24 hours a day, with daily pujas at 09:30.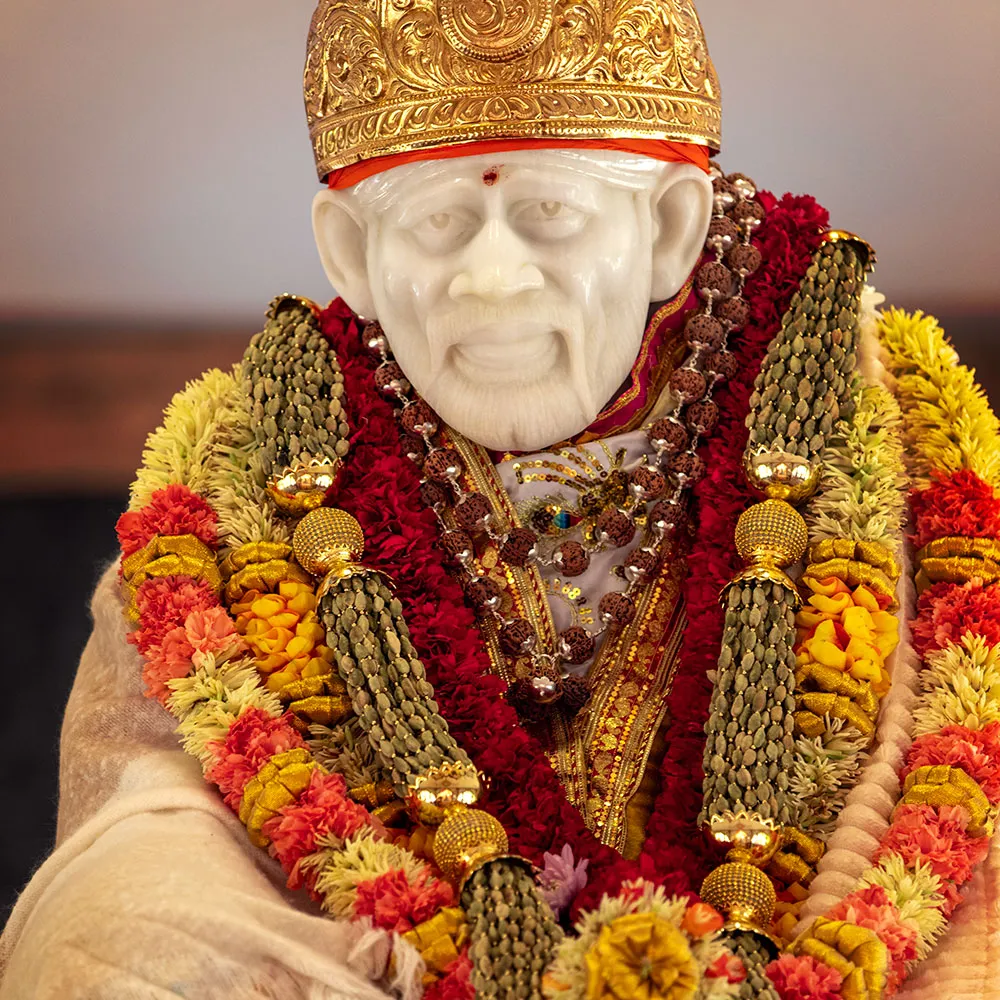 The Shirdi Sai Baba Temple was inaugurated on 12th June 2023, and is open all day for darshan, with daily pujas at 09:30.
Consecrated in 1991, the Maha Shakti (or Kali) Temple was the second temple at Skanda Vale. Open for darshan every day at 06:30 and 18:00.
Inaugurated in 2016, Somaskanda Ashram is our mountain temple in the Swiss Alps.