As you arrive at the front entrance of the Sri Ranganatha temple, you will be greeted first by the guardian of the temple, Nagaraja – the Lord of Serpents. His murti, made of black stone, is beautifully carved, and full of vitality. You are most welcome to pay him your respects and devotions, and take his darshan, but please refrain from taking any photographs or going inside his enclosure.
Nagaraja is a temple guardian but also can be experienced as that joyful, snake-like, darting energy within ourselves, which flows so smoothly when we are balanced and harmonious.
For us, Nagaraja holds particular importance, because as a three-headed serpent he is also Murugan, in the very form in which he manifested to Guru Sri Subramanium and vested in him the authority to teach and establish spirituality in the West, and here in this very valley in particular. We have a lot of gratitude and reverence for him. We worship him every day as part of a procession during the Vishnu puja.
Established in 1973, the Lord Murugan Temple was the first temple at Skanda Vale. Open for darshan every day at 05:00, 13:30 and 21:00.
The Sri Ranganatha (or Lord Vishnu) Temple was inaugurated on the millennium. Open 24 hours a day, with daily pujas at 09:30.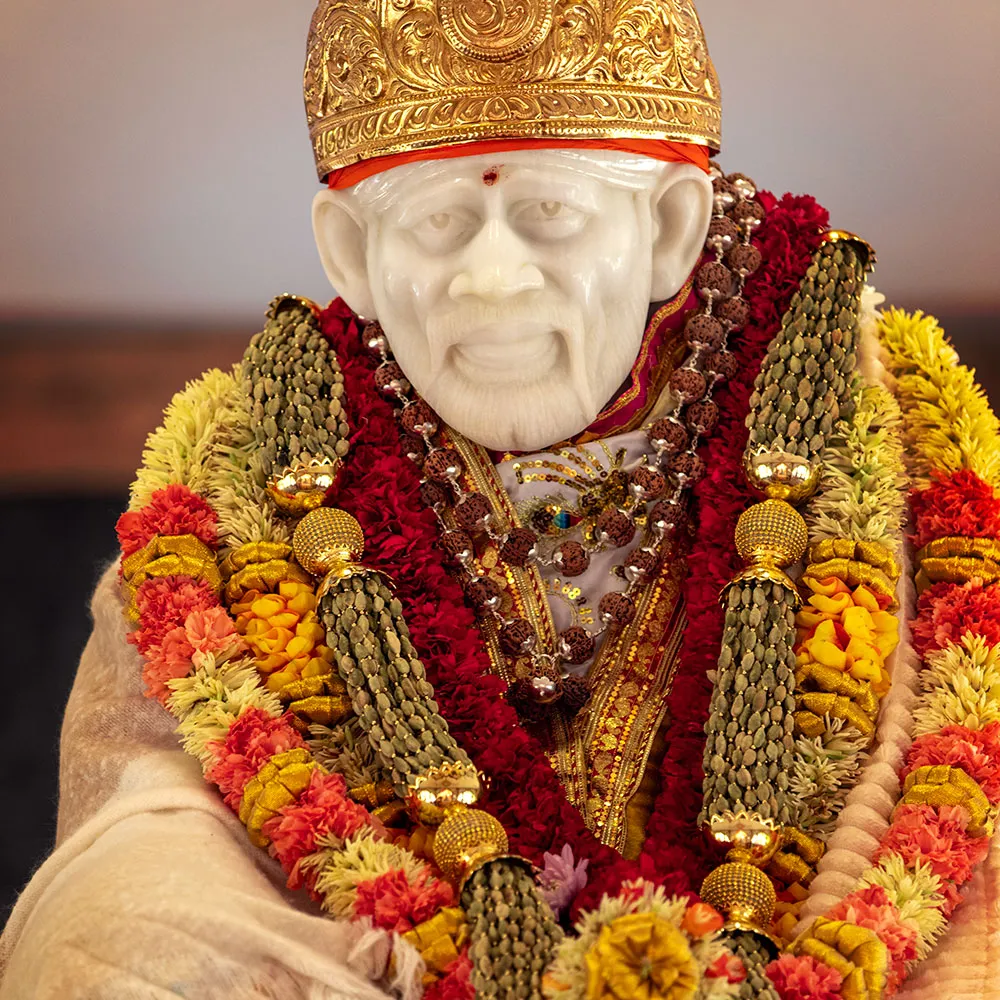 The Shirdi Sai Baba Temple was inaugurated on 12th June 2023, and is open all day for darshan, with daily pujas at 09:30.
Consecrated in 1991, the Maha Shakti (or Kali) Temple was the second temple at Skanda Vale. Open for darshan every day at 06:30 and 18:00.
Inaugurated in 2016, Somaskanda Ashram is our mountain temple in the Swiss Alps.