Just outside the Sri Ranganatha temple, you will find a beautiful shrine to Lord Datta, surrounded by plants and rock features. Dattatreya's three-faced murti is sitting in front of a growing fig tree, with which he is usually associated. As with all the murtis, please pray to them peacefully and as you feel drawn, but don't cross into the area where he is installed and don't take any photographs.
Historically speaking, Lord Dattatreya was a great yogi who lived in central India, probably around modern-day Maharashtra, many centuries ago. There are many lovely stories about his life, in particular the tale of his 24 gurus, all of which were different aspects of nature – Datta was at the feet of God, the universal guru, in all of life.
Lord Dattatreya himself represents, and indeed is, that totality of realisation, and its potential within all of us. Yes, worship him as God, as a deity, but also worship him by emulation, by identification with his life and his enlightenment.
Our murti of Dattatreya at Skanda Vale is a recent arrival. Both Dattatreya and Nagaraja were installed outside the Sri Ranganatha temple in a great ceremony in August 2018. Every day we worship him during the morning Vishnu puja, as part of a procession around the field.
Established in 1973, the Lord Murugan Temple was the first temple at Skanda Vale. Open for darshan every day at 05:00, 13:30 and 21:00.
The Sri Ranganatha (or Lord Vishnu) Temple was inaugurated on the millennium. Open 24 hours a day, with daily pujas at 09:30.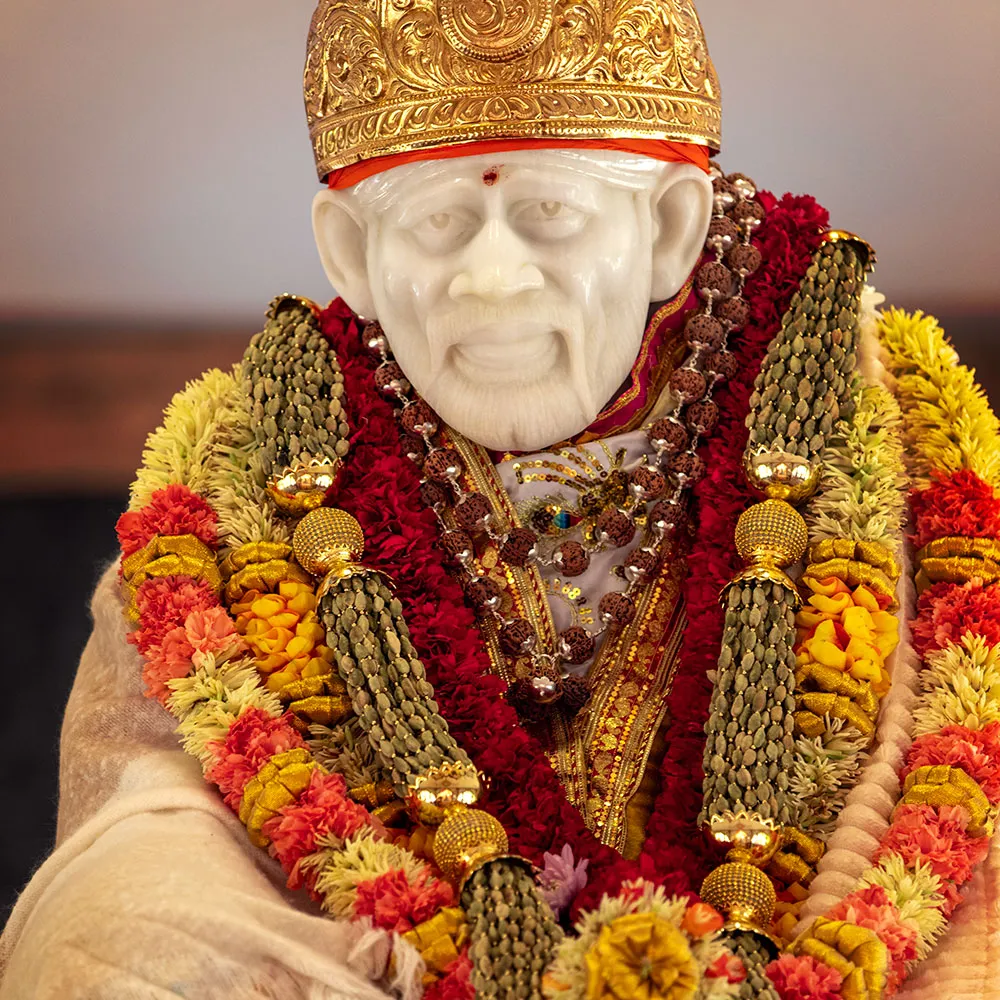 The Shirdi Sai Baba Temple was inaugurated on 12th June 2023, and is open all day for darshan, with daily pujas at 09:30.
Consecrated in 1991, the Maha Shakti (or Kali) Temple was the second temple at Skanda Vale. Open for darshan every day at 06:30 and 18:00.
Inaugurated in 2016, Somaskanda Ashram is our mountain temple in the Swiss Alps.