With auspicious timing, on the day of Guruji's death, a letter came from the Welsh Assembly confirming their intention to slaughter Shambo, one of our Friesan bullocks. Shambo had tested 'inconclusive' to bovine tuberculosis, and although the disease was quite easily treatable, the Welsh Assembly were determined to enforce their decision, based primarily on economic grounds. This prevented us from fulfilling our duty to uphold the sanctity of life, and so we took them to court.
After success in the High Court, the judge ultimately ruled in favour of the Welsh Assembly at the Court of Appeal. The only course of action left, was direct, peaceful opposition, and on the day of the slaughter, a special act of worship was held outside the Murugan Temple. By this time, the media had taken a keen interest in the story, and Shambo was front-page news. One by one, police officers removed worshippers from the puja until finally government officials broke into the temple and led Shambo away.
Outside Shambo's pen - We won the case in the High Court, but eventually lost on appeal (although we were awarded all our legal fees). This captured the public's attention, and became the lead article on most international news.
The combined pressure from Guru's illness and the Shambo trial provided a hugely formative experience for the community. It gave us the confidence to stand firmly on our own two feet, after Guru's death. Guruji avoided the traditional model of Guru worship – he didn't allow people to place him on a pedestal but taught us practically how to develop our own link with the Divine. This proved to be the key to the ongoing success of Skanda Vale.
The sanctity of life is one of Skanda Vale's core values.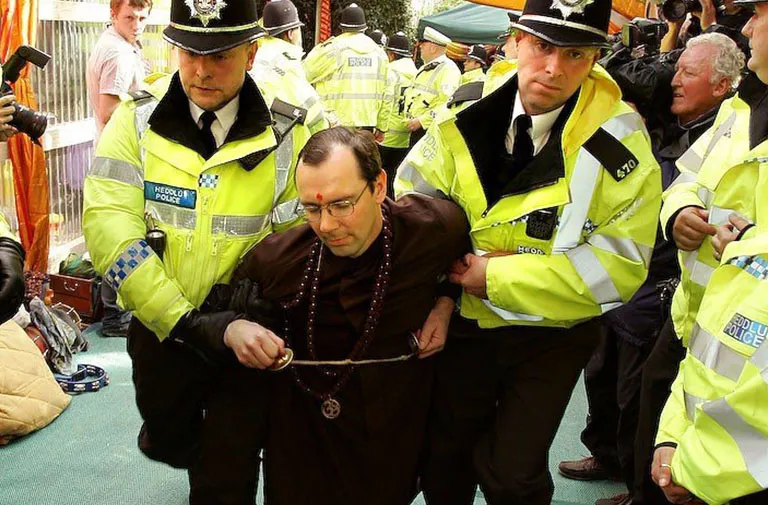 Swami Suryananda is removed from Shambo's pen during a peaceful protest to celebrate the sanctity of life.
Guruji's legacy was that of Sanatana Dharma, the Timeless Consciousness of God. He was part of a great lineage of spiritual teachers that come to revitalize spiritual consciousness in a particular time and place. Through Guruji's example, this knowledge is now carried forward by members of the community.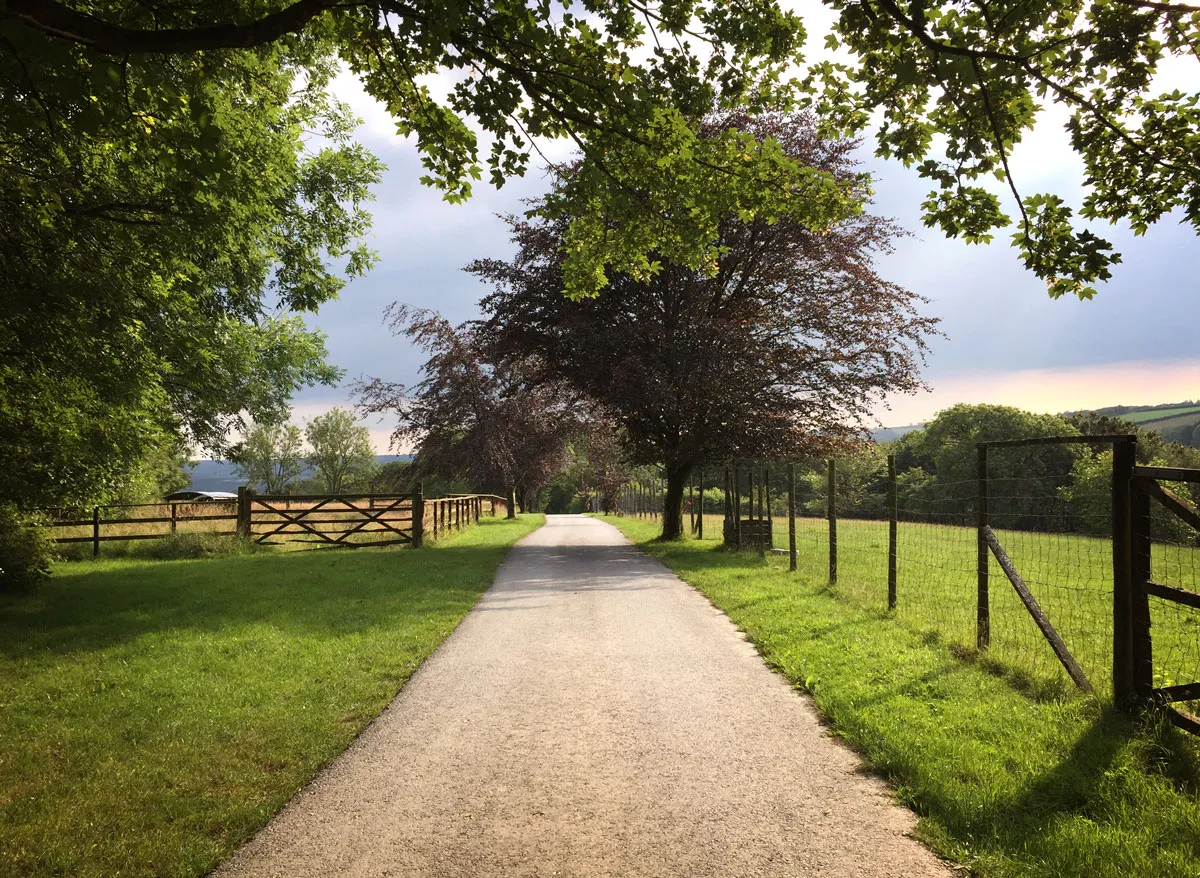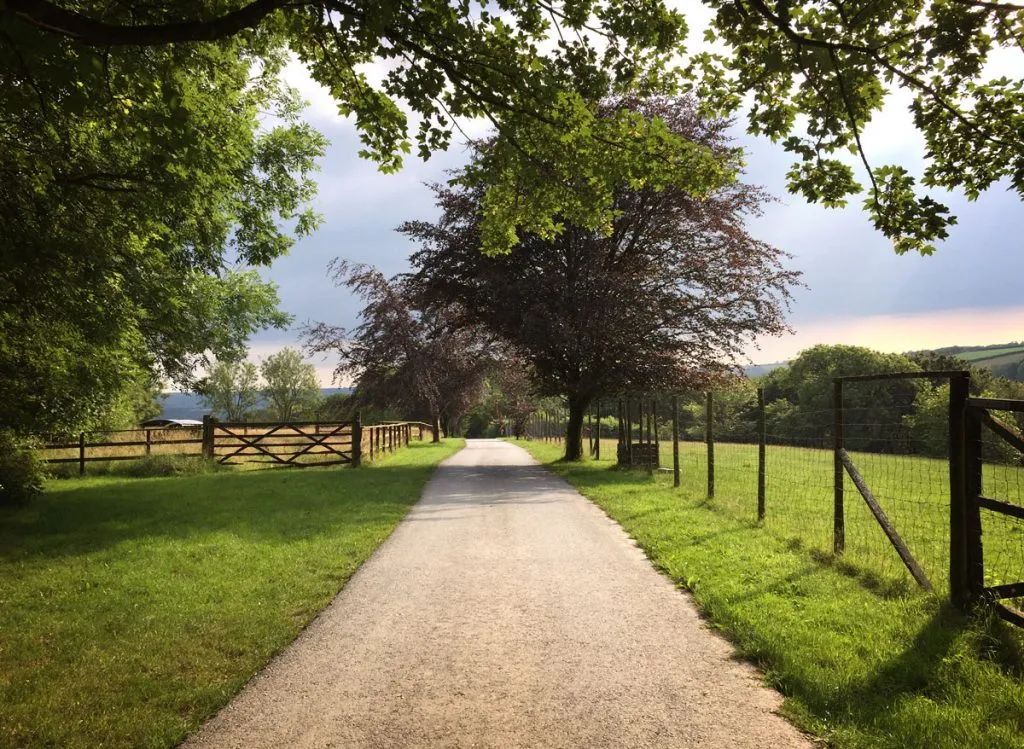 We offer six pujas every day, 365 days a year. Find out more about making a pilgrimage and booking overnight accommodation.
Browse our range of saris, books, music and gifts. All profits are for our charity hospice project.