Part 3: Caring for animals
The community's first companions were a small herd of goats that helped clear the brambles and undergrowth from the driveway. Then came four pedigree jersey cows, the start of our current herd, who helped sustain the community with dairy products. Milk and yogurt were essential ingredients in temple worship – poured over the murthi during a mahabishekam (the ritual purification of sacred icons).
Fundamental to the philosophy of Skanda Vale is that all life is sacred. Many of our animals have been saved from neglect and slaughter. Their welfare is seen as an important part of the community's discipline and training. Through selfless service, we learn to overcome our egocentric nature and begin to experience the presence of the Divine in every facet of Creation.
One of our most popular animals is 'Valli', our temple elephant. As a baby, she had been discovered by Sri Lankan villagers, sheltering with a herd of wild buffalo. She was taken to an elephant orphanage, and a year later, was donated to us by President Jayawardena – in recognition of our service to Sri Lankans living in the UK.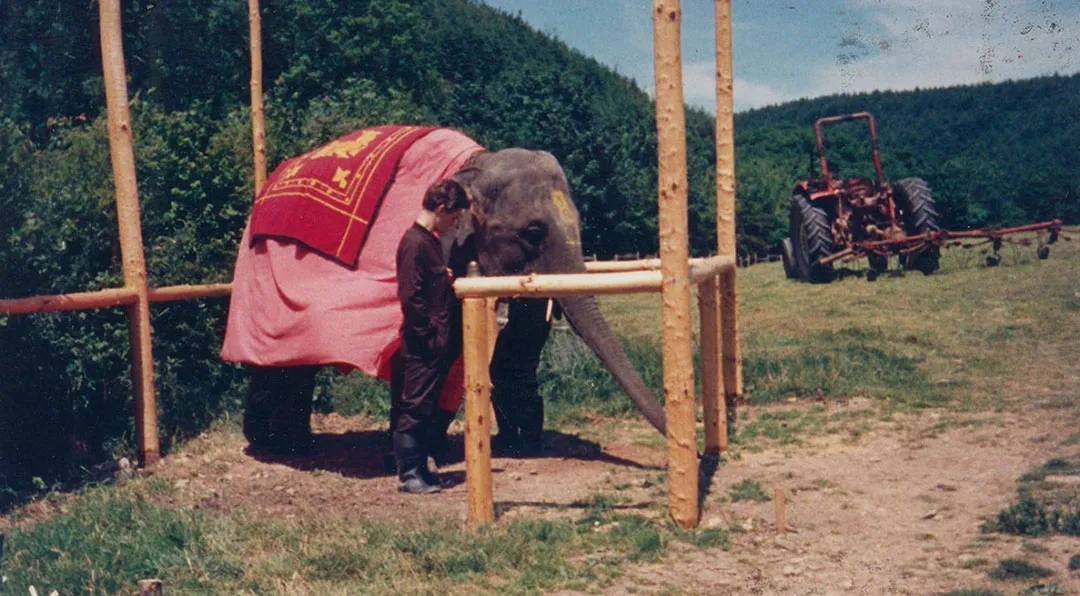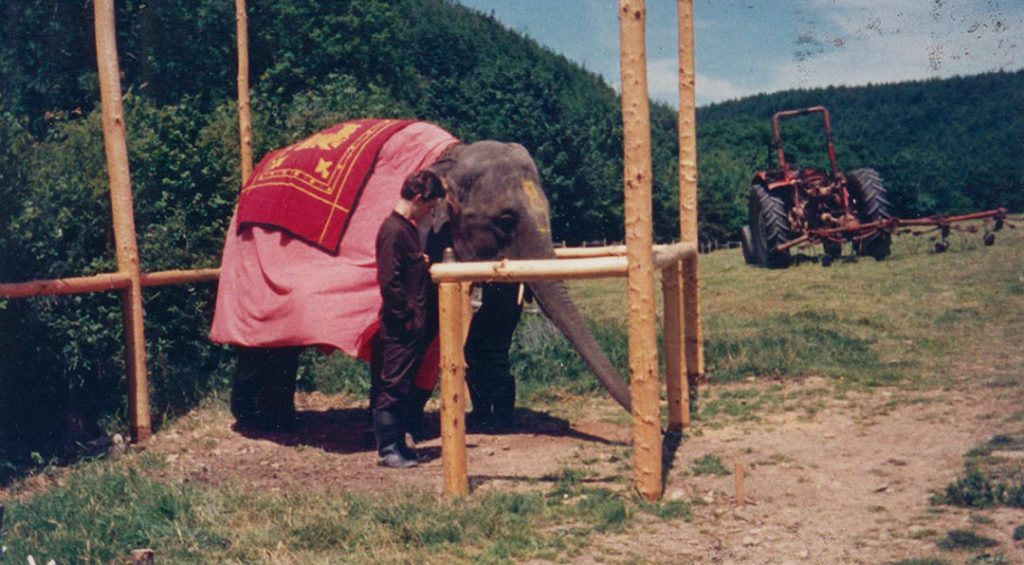 Valli the Temple Elephant: Swami Karuna has been Valli's carer since she first joined the community, over 35 years ago.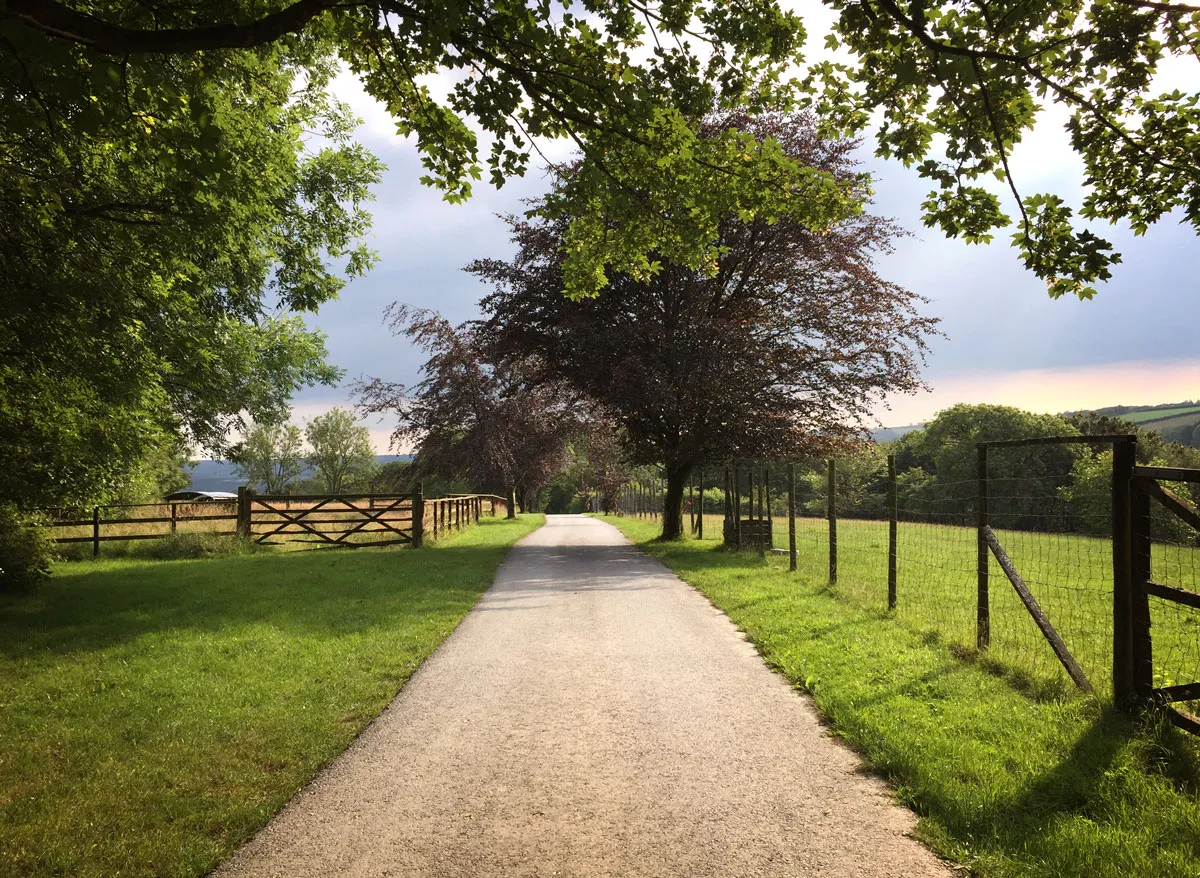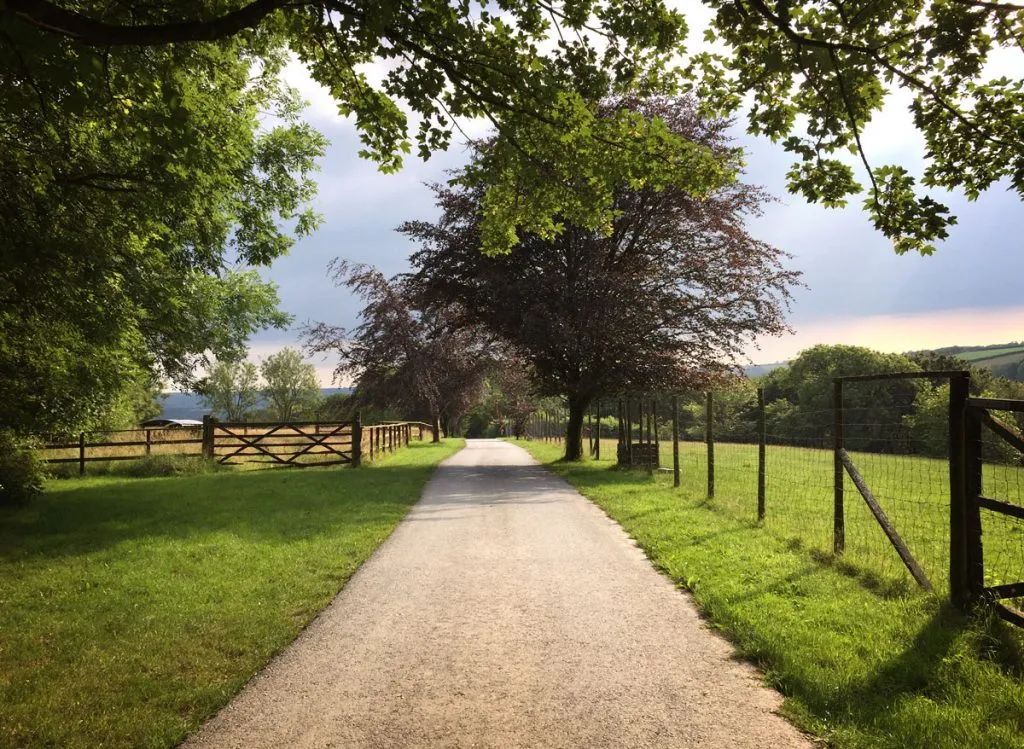 We offer six pujas every day, 365 days a year. Find out more about making a pilgrimage and booking overnight accommodation.
Browse our range of saris, books, music and gifts. All profits are for our charity hospice project.