Skanda Vale was founded in 1973 when Guru Sri Subramanium moved with a small group of devotees from London to Wales. Throughout 2023, we'll be celebrating our 50th anniversary.
Much has changed at Skanda Vale over the last 50 years, but it is that which has remained constant since Guru's arrival in 1973 that matters most to us.
We're excited to share with you never-before-seen film, images, and audio from our archives, as well as commemorate the milestones and events that have shaped our history. But what truly defines this special year are our three key events, and you'll find all the details about them below.
inauguration from 9th – 12th June​ 2023
Our 50th anniversary celebrations will commence in June with the opening of a new temple dedicated to the revered spiritual master, Shirdi Sai Baba. Sai Baba's teachings united people of different faiths in India over a century ago, and we hope that this new temple will continue to promote harmony and unity among people of all beliefs.
The new temple will be located close to the Sri Ranganatha Temple, and a life-sized murthi of Shirdi Sai Baba has already been delivered. The Prana Pratishtha consecration ceremony, which involves the installation of the murthi and the invocation of the divine presence, will take place over four days from the 9th to the 12th of June 2023. 
We are looking forward to this auspicious occasion and hope that you will join our celebrations.
Inauguration from 3rd – 6th August 2023
The Vel and Naag are essential symbols of Lord Murugan that hold great significance in Skanda Vale's history. In tribute to these divine icons, in August we will erect a large Vel and Naag, overlooking the ashram.
As part of this sacred event, we warmly invite devotees to participate in carrying these divine symbols to their designated spot in time for our annual Vel Festival. It's a special opportunity to play a part in a consecration that will benefit many generations of devotees to come. 
Join us as we come together to honour the Vel and Naag and their spiritual significance to Skanda Vale.
Celebrations from 28th – 30th October
In October, we will be celebrating the birthday of Guru Sri Subramanium, the founder of Skanda Vale, with a variety of engaging activities, including talks, dance performances, drama presentations, and music. These events will take place in and around Guruji's Samadhi, where we will pay tribute to his legacy.
The festivities will culminate on the 30th of October with a grand celebration puja at the Sri Ranganatha Temple, which will be the highlight of the day. We invite all devotees to join us in these joyous celebrations as we honour Guruji's life and teachings.
If you are unable to join us in person for any of the events, don't worry, you can still participate from afar. We will be live video streaming each event and will share details on how to watch closer to the time.
To stay informed about the events, you can also follow us on our social media channels, subscribe to our email newsletter, or join our WhatsApp group. Sign up details can be found in the footer below.
We will be providing regular updates on all channels, so you won't miss a thing.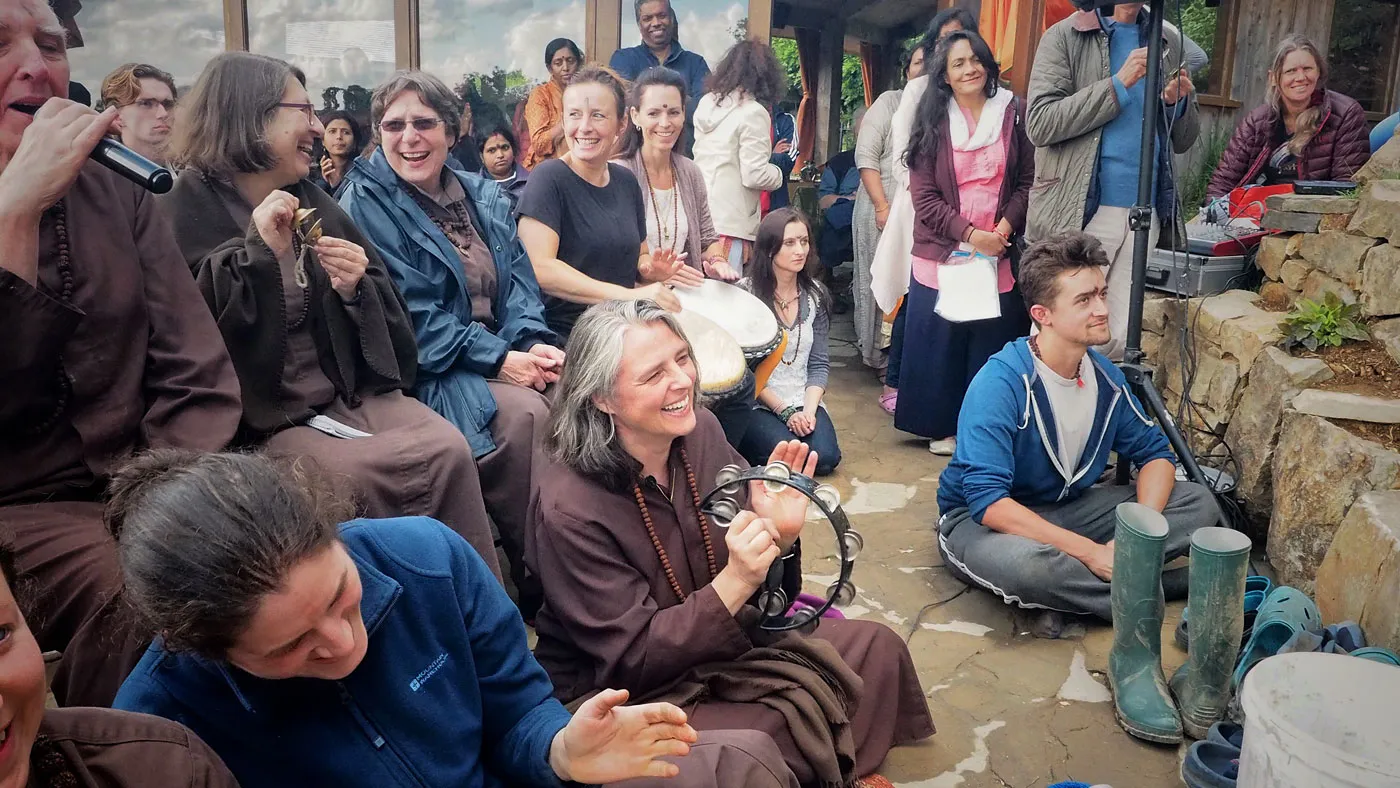 If you would like to participate in seva (selfless service) during the festivities, we warmly welcome you to join us. Simple tasks include serving meals, organising temple offerings and tending to the ashram grounds. Please visit reception when you arrive and offer your help.
Free ashram accommodation is also available to those devotees who would like to help, whilst staying for four nights or longer. 
You can support the development of our new temple and contribute to the success of these special events with a one-off or recurring donation.